DDpai mini2 Parking Surveillance Hardwire Kit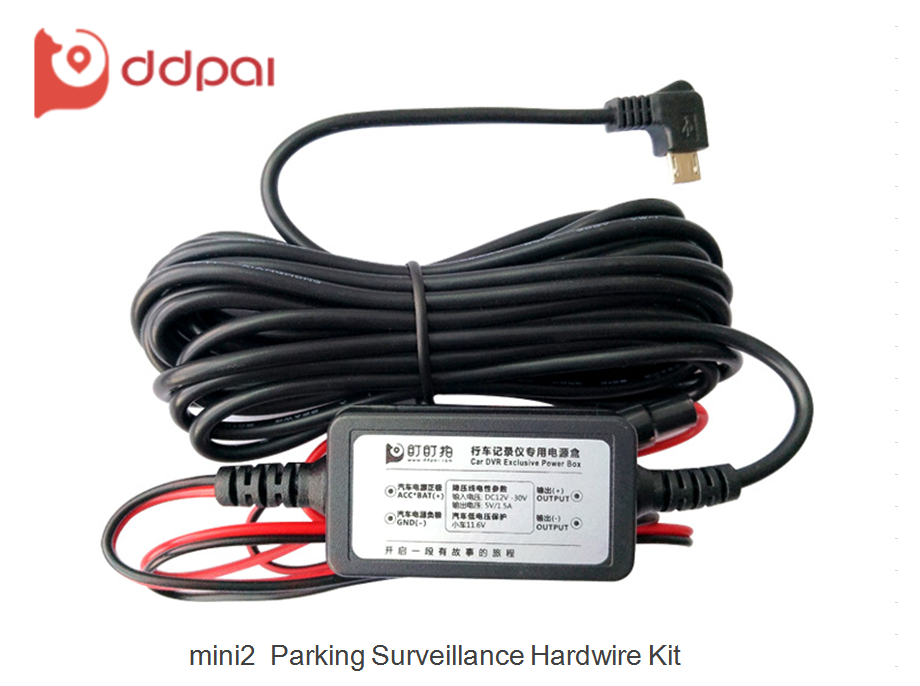 Nowadays, most cars will cut off all power supply completely after turning off engine for certain hours, causing dashcam unable to continue recording due to lack of power supply.
ddpai developed a hardwire kit with build in low voltage detection and a build in circuit which activates its time lapse parking surveillance feature.
1. This hard wire kit is connected to car battery or fusebox with direct power to achieve uninterrupted power supply.
2. Continue supplying power to ddpai dashcam even afterengine is swithced off, allowing ddpai dashcam to continue recording in Parking Surveillance-Time Lapse mode.
3. Ability to detect car battery voltage automatically. Once voltage drop to 11.6V, low voltage protection feature will cut off power supplyin order to prevent battery drained.
4.Wide Voltage Input: 12V to 30V(suitable for heavy dutyvehicles)
5. Low Voltage Protection parameter: for car battery with12V output, cut off automatically at 11.6V.
for heavy duty car battery with 24V output: cut off at 23.2V.
NOTE: Battery that is below45AH OR battery with period of usage above 2 years arenot recommended to activate parking surveillance feature!
Customer comments
| Author/Date | Rating | Comment |
| --- | --- | --- |
---